Bookbug West Lothian
Bookbug is Scotland's universal early years book gifting programme and aims to inspire a love of stories, songs and rhymes from birth.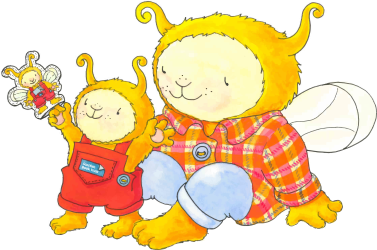 Bookbug encourages all parents and carers to enjoy books with their children from as young an age as possible, developing a lifelong love of books.
Sharing stories, songs and rhymes with babies and young children has many benefits including supporting children's language, learning and social skills. It's fun, free and simple, and the benefits will last their lifetime.
Bookbug sessions - Discover the benefits of sharing stories, songs and rhymes with babies, toddlers and pre-schoolers to give them the best start in life.
Booking is required unless specified otherwise. Full contact details for each library are available on the monthly programme and the individual library webpages: Your Library
Gaelic Bookbug sessions in West Lothian Libraries
Booking essential, please contact the library you wish to attend to reserve a place:
Carmondean Library @ Livingston North Partnership Centre, Carmondean, EH54 8PT - Next session: Tuesday 6th December at 1.30pm, call: 01506 280080 or email: Carmondean Library
Linlithgow Library - Next session: Tuesday 13th December at 10.45am, call: 01506 283880 or email: Linlithgow library
Simpson Library (Bathgate) - Next session: Monday 12th December at 10.45am, call: 01506 282910 or email: Simpson Library

Gaelic Bookbug sessions are led by Kirsteen Murray, Early Years Manager and Development Officer at Comann nam Pàrant, the national parents' advice and support organisation on Gaelic Medium Education.
Bookbug Library Challenge
This is a free programme that encourages children up to four years old to discover and enjoy their local library. All those taking part are given a collector's card and can collect a selection of beautifully illustrated certificates along the way.
Five easy steps to starting Bookbug's Library Challenge:
Enrol your child at the library
Ask for your Bookbug Library Challenge Collector Card
Collect a stamp for each library visit
Receive a beautiful certificate when the card is full
Get a new Collector card and start again
How fast can you climb Bookbug's Library Challenge Ladder?
Your child will also be offered their own Bookbug avatar to place on the Bookbug's Library Challenge Ladder poster in the library, move it up one rung every time they borrow books from the library.
Colouring sheets to download and print:
West Lothian Libraries - Bookbug session videos
Download the Bookbug's Songs and Rhymes app to enjoy Bookbug songs and rhymes
Find us on the West Lothian Bookbug Facebook page
Visit the Scottish Book Trust website for more information about Bookbug and how to help your child learn to love books.