Bookbug Sessions
Bookbug sessions are fun, free and friendly events, open to babies, toddlers and their families to enjoy together.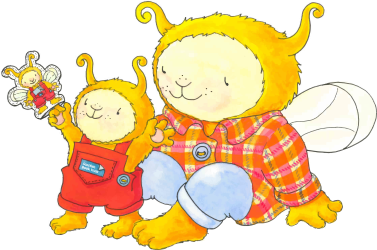 Bookbug encourages all parents and carers to enjoy books with their children from as young an age as possible, developing a lifelong love of books. Bookbug sessions are fun, free and friendly events, available in most libraries. Each session lasts around 30 minutes and includes songs, stories and rhymes.
The Bookbug timetable lists all the sessions, and there is no need to book except at Linlithgow Library due to space restrictions. Please phone Linlithgow Library on 01506 283880 if you wish to make a booking for the Bookbug session.​
For further information find us on the West Lothian Bookbug Facebook page
Bookbug Library Challenge
This is a free programme that encourages children up to four years old to discover and enjoy their local library. All those taking part are given a collector's card and can collect a selection of beautifully illustrated certificates along the way.
Five easy steps to starting Bookbug's Library Challenge:
Enrol your child at the library
Ask for your Bookbug Library Challenge Collector Card
Collect a stamp for each library visit
Exchange six stamps for a beautiful certificate
Get a new Collector card and start again
Visit the Scottish Book Trust website for more information about Bookbug and how to help your child learn to love books.