Performance
Performance management is the way that West Lothian Council measures achievement in key activities and processes. It helps us to track the progress we are making in our key outcomes and priorities and to demonstrate that we are delivering services efficiently and effectively.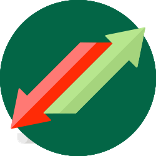 Annual Performance Report (Factfile)
West Lothian Council's Annual Report 'Factfile' provides an overview of key council activities and achievements in eight priority areas.
These eight priorities are the focus for all council services for the period 2018 to 2023 - set out in our Corporate Plan - as we work together to deliver better outcomes for West Lothian. The council is committed to making West Lothian a better place in which to live, work, do business and visit. Factfile provides a summary of council performance and details of the significant progress we have made each year.
---
Service Performance
A range of performance information is published on all council services, this includes:
---
How are our services performing?
A standard report layout has been designed to display indicators categorised by Customer Satisfaction (6a), Service Standard (6b), Efficiency (9a) and Effectiveness (9b).
Where possible we provide comparisons with other comparator authorities and services.
---
Complaints:
West Lothian Council is committed to providing high quality customer services.
We value complaints and use the information from them to help with our services. If something goes wrong or you are dissatisfied with our services, please tell us.
The council's
annual complaints performance report [143.14KB] provides information on customer complaints. The indicators covered within this report were created to provide a useful tool that the council and the public can use to judge objectively how well complaints are being handled and how it informs service improvement activity.
---
Statutory Indicators:
The council provides a
full report on West Lothian Council's Specified Performance Indicators (SPIs) [424.18KB]. These indicators are measured by all Scottish authorities and are reported to the Improvement Service annually. This report sets out the council's 2016/17 performance.
From 2013/14 all council performance information will be reported through the Local Government Benchmarking Framework.
Full comparative information across Scottish local authorities can be found on Audit Scotland's website. This information is updated by January each year for the previous financial year period.
---
Public Performance Reporting
The council provides performance information to the public which covers a range of corporate management themes.
The following themes provide an overview of performance within West Lothian and each indicator includes a short explanatory note.
We value your opinions and are committed to providing you with the opportunities to have your say on the way that the council services are offered. Consultation and customer engagement are an important way of gauging public opinion and provide feedback on the way those services are offered.
Service standards are important for customers, potential customers, employees and management of the council. They aim to define what a customer can expect and to remind management and employees of the challenge and obligations that they face.