Facilities Hire
Beecraigs Country Park can offer many facilities for hire.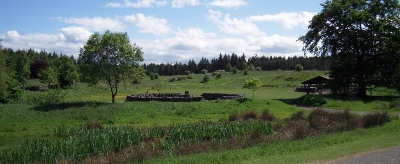 Country Park Re-open
Only the following services now remain closed - BBQ hire, room hire, Sutherland Building hire, Ranger Service events and activities.
To be able to reopen our services, we have introduced new procedures and changes in how our buildings/facilities can be used for the safety of both the public and staff.
For example, numbers entering the Almondell & Calderwood Visitor Centre and the Beecraigs Visitor Centre Shop/Reception have been limited and a one-way system introduced.
Occupancy on the Beecraigs Caravan & Camping Site has been reduced and new, additional Terms & Conditions introduced.
Please help us by following all advice on site, carefully plan your trip to any of West Lothian's countryside locations, help us by taking your litter home with you, and ensure you continue to follow current NHS Inform and Scottish Government guidance. If some locations are busy when you arrive, please consider visiting an alternative site that is less busy.
---
These include Barbecue hire, Room hire within the Sutherland Building and Target Archery Range, Pioneering Courses and Secure Dog Area.
Barbecue Hire
Barbecue pits are available to hire from the Visitor Centre from 27th March - 1st November 2020. Each pit can hold a maximum of 50 persons.
Sessions available are 10am - 2pm, 2:30pm - 5:30pm and 6 - 10pm
Book Online
You can request a barbeque pit at any of our country parks using the Online Booking Form.
Barbeque application forms are also available from the Visitor Centre
Alternatively, picnic tables are located at the Lochside car park, Balvormie car park and play area.
Barbecue Cost
From 1 April 2020
Barbecue Booking Fee - £27.15
Barbecue - mid week rate for 15 or less persons - £20.35
Payment must be made at least two weeks before your BBQ date and a permit will be issued.
Rules of use do apply and can be viewed below.
Disposable barbecues are allowed on the designated picnic table stands only.
Barbecue facilities are also available for hire at Almondell & Calderwood Country Park and Polkemmet Country Park.
Barbecue pits are available to hire from 27 March 2020 to 1 November 2020. You can request a barbecue session using the form below.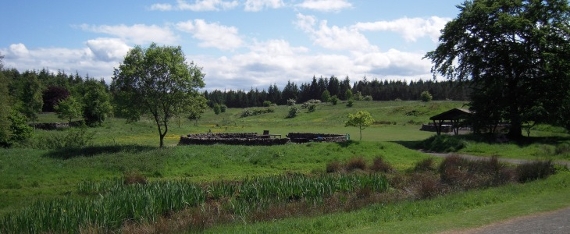 The Park offers beautiful woodland walks, picnic areas with seating and a barbeque facility. Whilst visiting the park why not have a barbeque with your group.