Search, Reserve and Renew
Search the library online catalogue, renew your loans and reserve books, eBooks and eTalking Books online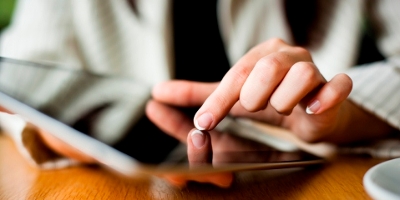 Search and Reserve
From 1st April 2018, members will be able to
Borrow+ [1.51MB] with West Lothian Libraries.
West Lothian Libraries are supporting their customers to expand their reading choices. The limit for physical items will increase from 10 to 20 items. In addition, members will be able to request up to 20 physical items at a time. And finally, West Lothian Libraries are removing all request charges from 1st April 2018.
Our online catalogue lets you see the full range of books, talking books and CDs available and reserve them to be delivered to your local library for you to collect.
BookMyne
You can search the catalogue, manage your library loans and make requests on your mobile device using the BookMyne app.
eBooks and eTalking Books
You can also search for eBooks and eTalking Books to download to your smartphone, tablet or PC using the online catalogue. Further details on how to search for eBooks and eTalking Books can be found on pages 13-16 of the
West Lothian eBooks and eTalking Books How to Guide BorrowBox [9.12MB].
Renew your Books
If you wish to renew your loans, then visit our online catalogue , select the My Account tab, and enter your library barcode number and PIN . The items may be renewed unless required by another borrower (not DVDs). Alternatively, you can use the BookMyne app on your mobile device.
Newspaper Index
The Local Newspaper Index is also available on the online catalogue, with short extracts from thousands of articles from local newspapers such as the Courier and Linlithgow Gazette. To see the full articles, please visit the Local History Library in Linlithgow.
If you experience any difficulties logging into your library account please contact library.info@westlothian.gov.uk providing your membership number, name and date of birth.