Almondell & Calderwood Country Park
Almondell & Calderwood Country Park is tucked out of sight in the valley of the River Almond between Broxburn and East Calder, Almondell & Calderwood Country Park is probably the best kept secret in West Lothian!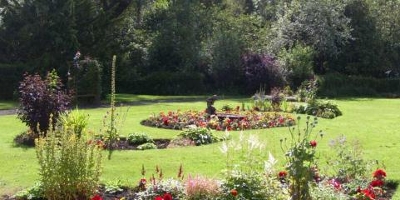 ---
Country Park Re-open
West Lothian's three country parks have re-opened on Friday 29 May in line with Scottish Government guidance.
However they are only open for outdoor leisure and exercise only, and the majority of facilities and services such as toilets and handwashing visitor centres, cafes and children play parks remain closed.
Please be aware of the changes to the parks and plan your visit accordingly within the guidelines. You should bring what you need for your visit/exercise so you do not place additional pressures on the emergency services at this time
Car parks are open and please ensure you park responsibly. Please do not park out with the car parks, and if car parks are busy, please consider using other quieter, local parks or woodlands instead, ideally any within 5 miles of your home.
When in the parks, please ensure that you adhere to Scottish Government guidelines on social distancing and hygiene.
You should be particularly aware of minimizing all shared touch-points such as Park picnic tables, seats and picnic tables. You must not use disposable BBQs due to the high fire risk at this time.
Please ensure that you help us by not dropping your waste and please take all your litter home with you.
Facilities that remain closed at our country parks include:
Almondell & Calderwood Country Park - Visitor Centre, public toilets, play area and BBQ area.
Beecraigs Country Park - Visitor Centre, Balvormie public toilets and play area, Sutherland Building, Animal Attraction viewing shed, BBQ area, the Beecraigs Caravan & Camping Site, mountain bike trails and Skills Area. . The Hideaway Cafe at Beecraigs is also closed.
Polkemmet Country Park - the Scottish Owl Centre, play areas and public toilets.
All Ranger Service events and bookings have been cancelled until further notice.
The council's Parks & Woodland team are operating on a much lower staffing level at this time, so we very much appreciate your support to ensure phase 1 of the lifting of lockdown restrictions is a success.
It is essential that everyone follows NHS Scotland and Scottish Government guidance. Closures remain within Parks & Woodland in the best interests of public and staff health as the public health threat from Coronavirus continues. It is vital that social distancing, keeping 2 metres apart is maintained and that where households meet with one other household per day, they do not exceed the recommended maximum of 8 people in the overall group.
Fresh air and being outdoors benefits physical and mental wellbeing, and our Country Parks are accessible to local visitors. Although permitted to travel short distances for outdoor leisure and exercise, the advice is to stay within a short distance of your local community (broadly within 5 miles) and travel by walk, wheel and cycle where possible. Please enjoy your local outdoors responsibly and maintain Social Distancing.
The Scottish Government guidance on access rights during the current coronavirus emergency applicable under the Scottish Outdoor Access Code continue:-
Stay within your local community - please make use of the paths, open spaces and quiet roads in your local area
Maintain your distance - please stay at least 2 metres away from other people and if possible try to avoid busy times on popular paths or places
Respect the health and safety of farmers and others working the land - please follow all reasonable requests and signs to avoid particular areas, such as farmyards, fields with pregnant or young livestock, and other busy working areas
Keep your dog under control - please put them on a lead or keep them close at heel and do not let them approach other people or livestock
Avoid contact - try to avoid touching surfaces and if possible plan a route that does not require you to open gates
---
Welcome to Almondell & Calderwood Country Park - introductory video
Based around two adjoining estates (Almondell and Calderwood) and with a history going back 340 million years to the time of the Carboniferous swamps, this area has much to offer its visitors.
Left undeveloped and unspoilt, Calderwood is a complete contrast to Almondell. This natural woodland, located on a plateau bounded by the Linhouse and Murieston Waters, is home to a wealth of wildlife. Roe deer, fox, heron and woodpecker all make their homes here, while the many oak and hazel trees provide food for the squirrels and wood mice. For this reason Calderwood has been designated a Site of Scientific Interest (SSSI).
---
Almondell & Calderwood Country Park - Woodland Management and Access Work Update
Most of the woods
were planted as part of Henry Erskine's Almondell Estate and now form part of Almondell & Calderwood Country Park.
In order to maintain the woods and public access in a healthy state for future generations, periodically woodland management work is needed.
A Woodland Management Plan was approved by and grant assistance secured from Scottish Forestry, under their Woods In and Around Towns (WIAT) programme. The planned forestry work inevitably causes disruption in the park and will look messy for a while but, once restored, will breathe new life into the woods.
Further information:-
Information is also available in the Visitor Centre's conservatory and a reference copy of the Almondell Woodland Management Plan is available at reception.
Woodland Management works started in January 2020. For public safety there will be temporary restrictions to access when works are underway. The clearing of the invasive Rhododendron Ponticum around most areas of the park is now complete. Works are scheduled to restart from September 2020, when tree planting activities will take place, clearance of brash from the forest floor will occur, access improvements, woodland thinning and felling will resume.
For further information call into the Visitor Centre, email reception almondell&calderwood@westlothian.gov.uk or see the update on Friends of Almondell & Calderwood Country Park - Facebook page
---
Visitor Centre Opening times
Summer - 9am - 5pm
Winter - 10am - 4pm
Please note, Almondell Visitor Centre closes for lunch between 12.30-13.00.
The Visitor Centre is currently on Summer opening times and will revert to Winter opening times on 26 October 2020. The Visitor Centre is closed on Christmas Day, Boxing Day, the 1st and 2nd January every year.
Contact - Telephone: 01506 882254
Email: almondell&calderwood@westlothian.gov.uk
---
Customer Satisfaction and Feedback Survey
Please help us to improve our service to you by completing this form