Almondell & Calderwood Country Park
Almondell & Calderwood Country Park is tucked out of sight in the valley of the River Almond between Broxburn and East Calder, Almondell & Calderwood Country Park is probably the best kept secret in West Lothian!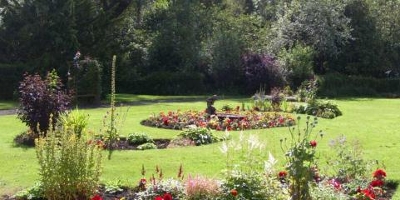 IMPORTANT INFORMATION - Forestry work is ongoing with the Country Park. For your safety please follow the on-site signage and contractors' instructions:
---
Country Park Re-open
Only the following services now remain closed - BBQ hire, room hire, Sutherland Building hire, Ranger Service events and activities.
To be able to reopen our services, we have introduced new procedures and changes in how our buildings/facilities can be used for the safety of both the public and staff.
For example, numbers entering the Almondell & Calderwood Visitor Centre and the Beecraigs Visitor Centre Shop/Reception have been limited and a one-way system introduced.
Occupancy on the Beecraigs Caravan & Camping Site has been reduced and new, additional Terms & Conditions introduced.
Please help us by following all advice on site, carefully plan your trip to any of West Lothian's countryside locations, help us by taking your litter home with you, and ensure you continue to follow current NHS Inform and Scottish Government guidance. If some locations are busy when you arrive, please consider visiting an alternative site that is less busy.
---
Welcome to Almondell & Calderwood Country Park - introductory video
Based around two adjoining estates (Almondell and Calderwood) and with a history going back 340 million years to the time of the Carboniferous swamps, this area has much to offer its visitors.
Left undeveloped and unspoilt, Calderwood is a complete contrast to Almondell. This natural woodland, located on a plateau bounded by the Linhouse and Murieston Waters, is home to a wealth of wildlife. Roe deer, fox, heron and woodpecker all make their homes here, while the many oak and hazel trees provide food for the squirrels and wood mice. For this reason Calderwood has been designated a Site of Scientific Interest (SSSI).
Almondell History -
Almondell History [1.68MB]
---
Almondell & Calderwood Country Park - Woodland Management and Access Work Update
Most of the woods were planted as part of Henry Erskine's Almondell Estate and now form part of Almondell & Calderwood Country Park. In order to maintain the woods and public access in a healthy state for future generations, periodically woodland management work is needed.
A Woodland Management Plan was approved by and grant assistance secured from Scottish Forestry, under their Woods In and Around Towns (WIAT) programme. The planned forestry work inevitably causes disruption in the park and will look messy for a while but, once restored, will breathe new life into the woods.
Further information:-
Information is also available in the Visitor Centre and a reference copy of the Almondell Woodland Management Plan is available at reception. Woodland Management works started in January 2020. For public safety there will be temporary restrictions to access when works are underway. Autumn/Winter 2020 works will include tree planting activities, clearance of brash from the forest floor, access improvements, woodland thinning and felling.
Contact details: email reception almondell&calderwood@westlothian.gov.uk
---
Opening times
Face coverings must be worn if you enter this building
Almondell & Calderwood is open throughout the year and admission is free.
Winter - 10am - 4pm (starting 01/11/2020)

Summer - 9am - 5pm (starting 29/03/2021)
Please note, Almondell Visitor Centre closes for lunch between 12.30-13.00.
The Visitor Centre is closed on the 25 December and 26 December and 1 and 2 January.
Contact - Telephone: 01506 882254
Email: almondell&calderwood@westlothian.gov.uk
---
Almondell Exhibition Room Hire
Almondell & Calderwood Country Park Room Hire
---
Customer Satisfaction and Feedback Survey
Please help us to improve our service to you by completing this form