Almondell & Calderwood Country Park
Almondell & Calderwood Country Park is tucked out of sight in the valley of the River Almond between Broxburn and East Calder, Almondell & Calderwood Country Park is probably the best kept secret in West Lothian!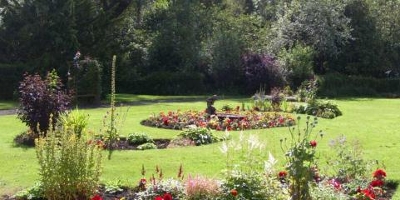 IMPORTANT INFORMATION - Forestry work is ongoing with the Country Park.
For your safety please follow the on-site signage and contractors' instructions:

Woodland Felling Work Update at Almondell [345.33KB]
---
Country Parks - Level 4 Information
From Tuesday 5 January 2021, mainland Scotland moved from Level 4 to a temporary lockdown for the month of January 2021, with new guidance to stay at home except for essential purposes.
Closed
The Visitor Centres at Beecraigs Country Park and Almondell & Calderwood Country Park are now closed as is the Beecraigs Caravan & Camping Site and the Secure Dog Area at Beecraigs.
Open
The outdoor areas at Beecraigs, Almondell & Calderwood and Polkemmet Country Parks remain open to enable exercise and recreation to be undertaken with appropriate physical distancing in place, but should only be visited in line with travel restrictions. When visiting the outdoors during the coronavirus outbreak it is essential to comply with the Scottish Outdoor Access Code.
Public Toilets
Public toilets are open at Polkemmet Country Park and at Balvormie within Beecraigs Country Park. It is not possible at this time to open the public toilets within Almondell & Calderwood Country Park.
The Hideaway Café
The Hideaway café at Beecraigs is also closed, please go to their facebook page for details.
West Lothian Leisure Golf and Driving Range
For information on the West Lothian Leisure golf and driving range facilities, please check their website.
Visiting the Country Parks
Guidance on stay at home regulations came into effect on 5 January 2021 Scottish Government - Stay at home guidance where advice is to travel no further than you need to reach to a safe, non-crowded place to exercise in a socially distanced way.
To minimise the risk of spread of coronavirus it is crucial that unnecessary travel is avoided. Up to 2 people from 2 separate households can meet outdoors for sport, exercise or social interaction. Children under 12 do not count towards households or numbers when meeting outside; children under 12 do not need to maintain physical distance from others indoors or outdoors. The members of an individual or extended household can meet outdoors for sport, exercise or social interaction.
Please help us by following Scottish Government guidelines.
Carefully plan your trip to any of West Lothian's countryside locations ensuring that you follow guidance, only visit if you can within the existing travel restrictions - stay local to where you live please.
Please enjoy your visit safely and responsibly - help us to continue to provide our Country Park facilities by planning ahead taking account of the winter weather conditions, avoid busy places, use alternative surfaced paths rather than overused muddy paths and take away/bin all of your litter please. For further advice checkout the Rangers Guide to responsible access.
Please ensure you continue to follow current NHS Inform and Scottish Government. If some locations are busy when you arrive, please consider visiting an alternative site that is less busy.
For further government guidance on how the latest restrictions affect the tourism and hospitality sector go to Scottish Government Tourism and Hospitality Sector Guidance.
---
Based around two adjoining estates (Almondell and Calderwood) and with a history going back 340 million years to the time of the Carboniferous swamps, this area has much to offer its visitors.
Left undeveloped and unspoilt, Calderwood is a complete contrast to Almondell. This natural woodland, located on a plateau bounded by the Linhouse and Murieston Waters, is home to a wealth of wildlife. Roe deer, fox, heron and woodpecker all make their homes here, while the many oak and hazel trees provide food for the squirrels and wood mice. For this reason Calderwood has been designated a Site of Scientific Interest (SSSI).
Almondell History -

Almondell History [1.68MB]
---
Almondell & Calderwood Country Park - Woodland Management and Access Work Update
---
Opening times
Face coverings must be worn if you enter this building
Almondell & Calderwood is open throughout the year and admission is free.
| | |
| --- | --- |
| Visitor Centre Reception | |
| Winter: (starting 01/11/2020) | 10am - 4pm |
| Summer: (starting 29/03/2021) | 9am - 5pm |
Please note, Almondell Visitor Centre closes for lunch between 12.30-13.00.
The Visitor Centre is closed on the 25 December and 26 December and 1 and 2 January.
Contact - Telephone: 01506 882254
Email: almondell&calderwood@westlothian.gov.uk
---
Customer and Satisfaction Feedback Survey
Please help us to improve our service to you by completing our survey - Parks & Woodland Customer Evaluation 2020
---
Almondell Exhibition Room Hire
Almondell & Calderwood Country Park Room Hire