Community Engagement
Involving local people in decisions that affect their lives is a key responsibility of the Community Planning Partnership. The Partnership have developed a Community Engagement Plan to support the Local Outcomes Improvement Plan.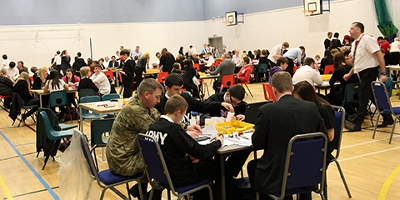 This plan sets out how community engagement will be further embedded across the Community Planning Partnership, through developing a clear, consistent and coordinated approach to engagement and providing opportunities for people to get involved at the level they want.
By improving and embedding community engagement practice across the partnership we can ensure that our communities are genuinely engaged and empowered and can therefore be involved in decisions that affect their lives. By achieving a common understanding of community engagement at all levels of the partnership, coordinating and consolidating community engagement activity, and ensuring that staff and community members have the right tools to undertake engagement that is appropriate and fit for purpose, we can help to achieve active and empowered communities. We want to achieve better quality engagement that is effective and influential and informs decisions and service provision. Improving community engagement, and the structures, processes and practices that help deliver it will ultimately result in improved outcomes for our communities.
A

Community Engagement Practitioners Network [107.97KB] has been established to take forward the Community Engagement Plan.
Police Scotland - Your View Counts
Police Scotland is running an online consultation which is open all year round. This gives local people the opportunity to tell Police Scotland what is important in their community. This is an online consultation called Your View Counts which can be accessed here.
Engaging Communities Training
An Engaging Communities Training Programme has been developed to help improve skills and knowledge around community engagement. The first series of workshops have been running over the last 5 months are have now come to an end. The programme aims to provide participants with a range of information and tools relating to community engagement and links to the the Engaging Communities Toolkit (detailed below) which has been developed by West Lothians Community Engagement Practitioners Network.
Engaging Communities Toolkit
Participation Requests are one part of the Community Empowerment (Scotland) Act 2015