Changes to traffic signals as Spaces for People work gets underway
The first package of West Lothian Council's Spaces for People measures is being rolled out from next week. The measures will see the timings at seven of West Lothian's busiest traffic signals being adjusted to have a permanent pedestrian demand phase. This will remove the need for pedestrians to touch and push the traffic controller button to activate the crossing phase.
03 July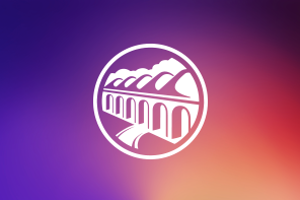 Executive councillor for the environment, Tom Conn said "Altering the timings of these busy crossings removes the need for pedestrians to physically push the button on the touch panels and therefore helps minimise the risk of Covid 19 transfer. It is not possible to do this on every set of signals but by doing it on some our mostly heavily used crossings it will reduce the need for contact and help to limit the spread of the virus in some of our busiest communities."
The crossings being altered are:
Armadale Cross
Whitburn Cross
North/South Bridge in Bathgate
A89/Whitburn Road junction in Bathgate
Bathgate Academy/A89 junction
Greendykes Road/A899 junction in Broxburn
Almondvale Avenue in Livingston
The package of measures detailed above is one of nine to take place after West Lothian Council successfully bid for £600,000 of funding from the Spaces for People programme administered by SUSTRANS.
The national programme, offers funding and support to Local Authorities to make it safer for people who choose to walk, cycle or wheel for essential trips and exercise during Covid-19.
Details on the nine packages that made up West Lothian's submission can be found below:
Spaces for People - Bid Submission details
Package 1 - Localised footway widening at pinch points/parking suspension
Oliphants Bakery, High Street, Linlithgow
Tesco Express, East Main Street, East Calder
Opposite Smithy Brae, Kirknewton
Bank Street and Main Street, Mid Calder
A71 north side shops, West Calder
Back Station Road, Linlithgow
Station Road, Kirknewton (incl. footway and cycleway widening)
Package 2 - Loaning Parking and on street parking suspension
East Loanings, between St. Michael's Wynd and the 4 Mary's Pub, and West Loanings, between Lion Well Wynd and New Well Wynd, Linlithgow
Opposite Mill Road, on West Main Street, Armadale
Package 3 - Introduction of walker / cycle friendly zones on rural roads (reduced speed limits to 40mph)
Bathgate Hills (includes Linlithgow, Broxburn, Uphall, Ecclesmachan, Dechmont, Bridgend)
Faucheldean area (included limited traffic calming)
Niddry Road area, Winchburgh
Harburn area (includes West Calder, Harburn, Brucefield)
Bonnytoun Farm Road, at Oracle, Linlithgow
Package 4 - Advisory/temporary cycle lanes
East Main Street (Kilpunt roundabout westwards), Broxburn
Edinburgh Road & St.Ninian's Road, Linlithgow
Advisory cycle lanes on distributor roads, Livingston
Advisory cycle lanes, Blackridge
Package 5 - Introduce temporary 20mph areas within towns and villages
All urban and rural towns
Package 6 - Introduce temporary physical distancing signage
Six urban towns
Twenty-four rural towns
Livingston
Bus stop locations in West Lothian
Package 7 - Strategic clearance works to widen footpaths and cycle tracks
Clearance work on the strategic network including NCR75 and other areas to improve accessibility and ensure safety
Nellburn Path - Lochshot, Livingston
Package 8 - Public Transport - physical distancing measures at bus stops
Layby bus stops, Linlithgow (4no.)
South Bridge Street outside St David's House, Bathgate (1no.)
King Street, stops at old train station, Bathgate (3no.)
East Main Street outside Scotmid, Broxburn (1no.)
Eastbound at the CIS Centre, Whitburn Cross (1no.)
Outside the Post Office, West Calder (1no.)
Tesco Distribution Centre A89, rural Bathgate (1no.)
Main Street in Kirknewton (1no.)
Package 9 - Introduce pedestrian phases at controlled crossing points
Installing a permanent (24/7) pedestrian phase to controlled pedestrian crossing points to prevent individuals touching existing push buttons at :
Armadale Cross
Whitburn Cross
North/South Bridge in Bathgate
A89/Whitburn Road junction in Bathgate
Bathgate Academy/A89 junction
Greendykes Road/A899 junction in Broxburn