Cycling including Mountain Bike Trails & Skills Area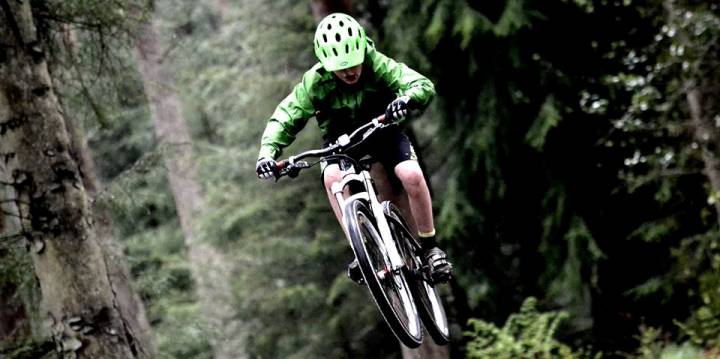 Cycling including Mountain Bike Trails & Skills Area
Bring your bike along when you come to Beecraigs and explore the many forest roads through the Park.
If you are cycling up to Beecraigs from Linlithgow, an off-road route is available from Preston Road, through Hillhouse Woodland linking into the main body of the Park.
Cyclists must follow the Scottish outdoor access code and give way to pedestrians and horse riders on shared paths.
Mountain Bike Trail

Mountain Bike TrailBeecraigs provides visitors with a
Beecraigs Mountain Bike Trail Map [304kb] ranging from Green (easy) to Red (difficult) and Black (Severe).
The only trails mountain bikers have right of way on are single-track parts of the Red Route. Walkers and horse riders are diverted off these sections onto alternative paths.
Information on the trails is available at Balvormie car park and from the Visitor Centre.

Please click the image to see a full size map
On 14 September 2016 the new Skills Area was officially opened at Beecraigs, enhancing the experience for mountain biking by providing an area for riders to hone their skills and techniques. The Skills Area is located adjacent to the Lochside car park, on an area that had been ravaged by the storms.
Mountain biking can be a dangerous activity and riders must be aware of their personal capabilities before setting off on the trails or the skills area.
Further information can be viewed here - Countryside News
---
Updated at 16 August 2019, 10:32AM